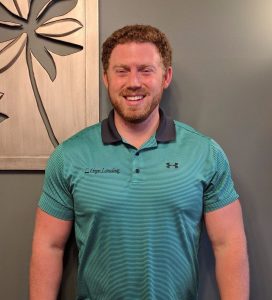 Joel has been with Hope Landing since 2011. Since hired, he has served in multiple roles including caregiver, project manager, and now serves as our Executive Director. While he wears many hats, his primary charge is to manage the day to day business operations, he also enjoys assisting our owner with business development. Joel came to Hope Landing fresh out of college with a degree in Biology from Olivet College. He found his niche while caring for the residents of Hope Landing. Since graduating Olivet, Joel has received his Certified Assisted Living Director and a Certified Dementia Practitioner. His service extends beyond Hope Landing as he helps the Michigan Centers for Assisted Living as the Marketing Committee Chair. He is also a Board Member of The Charlotte Rotary Club. Joel is happily married with a daughter and a four-legged baby. Joel enjoys staying active through many forms of physical exercise. The area of his job he enjoys the most is one on one time with each resident. The time spent connecting, building relationships and sharing stories is why he loves coming to work each day.
Director of Food Service & Operations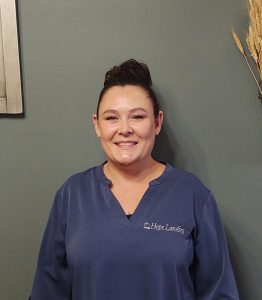 Ashley came to Hope Landing with over 7 years of experience in long term care as a caregiver. She has always had a passion for caring for others. Since starting at Hope Landing in 2016 Ashley has been able to care for the residents of Hope Landing in many different ways, from caregiving on both night and day shift, to cooking and now as the Director of Food Service and Operations.
When Ashley isn't at work you can find her spending time with family, hiking, playing games or a reading a really good book.
Director of Resident Care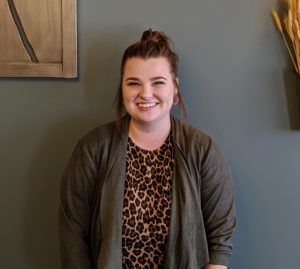 Maddy has been with Hope Landing since 2016. She came to Hope Landing fresh from Central Michigan University. Because Maddy had experience in food service at CMU she initially joined Hope Landing in the kitchen. At the time, she thought it would be a year or less tenure. After a while Maddy decided to try being a Caregiver within the business. It was during this time that her heart was really changed, and she decided that caring for seniors is what she was meant to do. Maddy has always been a favorite of our residents and has frequently been voted Teammate of the Quarter by her peers. She was promoted from caregiving into a role as our Care Team Coordinator where she oversaw all direct care staff. In 2021 Maddy earned her Certified Assisted Living Director.
All of her success lead to her earning her current role as our Director of Resident Care. Her role is to oversee all resident needs and supervise our Care Team Coordinators. Outside of work Maddy has many hobbies. She has two pups which she loves to snuggle, she enjoys painting, playing cards, watching TV and renovating her 100+ year old farmhouse.
Director of Life Enrichment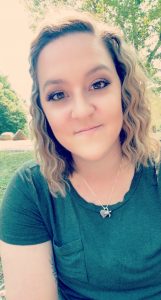 Jaklynn has been with Hope Landing since September 2022. She brought with her over 10 years of experience in various medical fields, including time spent in Dermatology, Podiatry, Family medicine and Phlebotomy. Just prior to joining the Hope Landing team Jaklynn was managing a small assisted living home specializing in residents with special needs. She found working in assisted living to be very rewarding. Jaklynn has a passion for caring for people and building strong relationships with her residents. Outside of work, she has always excelled in planning events, crafting, decorating, organizing trips and activities. All her experiences and skills make her uniquely qualified to lead the Life Enrichment program for Hope Landing.
In her free time, she enjoys spending time with her 2 sons. They have a family farm with cows, mini donkeys, mini horses, goats, and chickens.
She is very excited to be a part of Hope Landing and continue leading a strong Life Enrichment program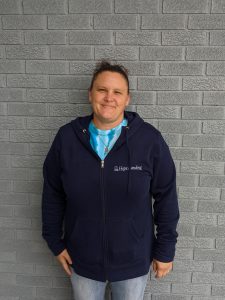 Amber came into her own when she hired into Hope Landing. With no prior experience in caregiving, she made her way at Hope Landing by truly caring for her residents, having strong dedication to not only them but her teammates as well.
Amber earned quite a few achievements and awards while working at Hope Landing from Teammate of the Quarter to a slightly larger honor when she won the 2020 Caregiver Of The Year for the state of Michigan. All of this excellent work propelled her to her current role as Care Team Coordinator where she oversees our Day Shift Care Team. Amber enjoys staying active at home, she is married to her best friend Ryan and together they have a son Henry. Amber also has 2 fur babies.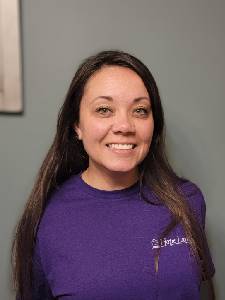 Jen came to Hope Landing with over 13 years of care experience. After a long history with one company, she decided to look for a new opportunity closer to her family's new home in Charlotte. Fortunately, for us, she found Hope Landing. Her leadership skills and high level of accountability were evident from Day 1. She was quickly offered a leadership role as our Night Shift Care Team Coordinator. Outside of work, she enjoys spending all her free time with her husband and 3 boys doing anything outside! Some of her families' favorite activities are camping, fishing, riding dirt bikes and hiking!
Jen's favorite part of working at Hope Landing is getting to know the residents and hearing stories from their lives. She excited to be apart of our team and help us continue delivering top notch care to all our residents!
There is no way our family can express our gratitude for your compassionate and gentle care you gave our dear mother. She was so comfortable and at home there. When we asked her who her favorite was, she always replied, "Oh, they're all good kids, and I like them all." Thank you all for making her last sixteen months as easy and enjoyable for her a… Read more